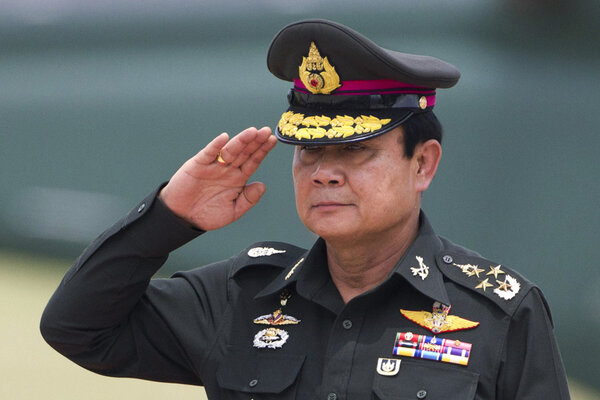 Tips you should know if you want to travel Thailand with care
Thailand loves and respects you, but some care still lies in your own hands. It is said, Thai police are easy to corrupt, but I wouldn't count on that anymore. Better you follow the rules of law and don't have to deal with the police at all. Me, I haven't had problems once, some traffic stops, but with the belt buckled up in front and some drivers license and friendly behavior I could always get on.
Dangerous to your pocket and your limited fun time is to play around with drugs or drive while drunk. For both these offenses, the Thai police have very little tolerance. You might wind up in jail or lose your every last penny.
---
Vaccines
When you visit Thailand there are no special vaccines necessary.
I know, there are some cases of malaria every year, all around the country. To get vaccinated in your home country before coming here is in fact counterproductive. Malaria flies get resistant and once you get really sick, the medicine does not work anymore.
When you meet a lot of mosquitoes, I think it's better to protect yourself as good as possible. Usually, they appear in the evening or stay in wet-zones as bath and toilet. Inside I use a spray, as soon as I leave the room or these special rechargeable tennis rackets they sell everywhere. For outside there are many products available you can apply to your body. Some incense snails, that are sold here I leave under the table outside. They smell a bit strong but help.
Parents should take care of their kids and apply mosquito spray regularly at night when outside.
Learn more about vaccination click here.
---
Injuries
I do not hope you do, but if you do have an injury here in Thailand, you should know this.
An open injury can infect very easy here. All my life, I never cared much if I cut a finger or got some open bruises on my body. Here I had to learn, that only cleaning and keeping clean is often not enough. Even small skin wounds can get infected and heal very slowly. I think it is the climate, the humidity, that is guilty.
I advise, if you get a bruise or cut yourself, go to a pharmacy. There you get things to clean it out and probably an antibiotic. Here you don't need to see the doctor to get antibiotics, they are sold in the shop without description. The chance you get a fraud copy is real. Check the packing and the codes. The production companies are not the same as at home but there are good and tested medicine available too.
Don't wait too long if a cut or even a scratched open mosquito bite, start looking red and swollen. Go to the pharmacy or a small doctors office.
You can also use the hospitals here, they are quite good and not expensive if you have to pay cash. It is just the waiting time, why I say go to a pharmacy.
Many people think to bring their emergency set, I don't know whether this is the best idea. Why you ask… If you have your own things already you are less likely to visit a pharmacist and rely on techniques that work at your home. Have an open wound, go see the pharmacist!!!! 
---
Diarrhea is a nasty thing
The probably most common illness during traveling and holidays is diarrhea. About 50% of all visitors to tropical countries get it at least once. It can be a softer form and you need to use the toilet a lot of times but it can also be more severe and cause blood in the urine and fever. If you experience the stronger version please consult a doctor or pharmacy.
During a diarrhea episode, we lose a lot of water, salt, and sugar. Especially with small children but also for everyone it is important to replace these elements.

---
Traveling with very small children
Babies and children traveling to tropic countries are more exposed to health risk than adults, also can the consequences of illnesses be bigger. Low hygiene standards, time change, climate change and often long traveling times can be a greater challenge for children.
---
Beware Of Sunburn
A lot of people coming to Thailand want to enjoy the beach and get a nice suntan. Too often I observe white-skinned individuals fallen asleep on the beach without a shade in the full sun. By now we should all know this is a real danger to our health and can lead to cancer fast.
Please protect your skin everytime you expose yourself to the sun.
When you get a sunburn treat your skin fast.
Jump in the water to cool down or better take a cold shower.
Before the skin is dry rub in a moisturizing gel. (no Oil or Petrol products) Keep doing that for the next few days.
Get yourself a nonsteroidal anti-inflammatory drug. An Aspirin can do the trick.
Get rehydrated, best with some sports drinks with electrolytes.
Hopefully not, but if you got burned real bad and feel dizzy or sick, go see a doctor.
You see, a bit of protection can prevent a lot of trouble. If you have a hangover or are just very tired, don't sleep in the sun. It might leave you not enjoying the next 4-5 days of your precious holiday.
Thinkbaby is a bestseller amongst the sunscreens. It uses no harmful chemicals, can be used with every skin type and is water resistant. Apply every 4 hours should good.
But still, don't lie in the full sun for several hours it's just not good.
---
Detect Heat Stroke and React
Another danger here in Thailand is the permanent heat. Heatstroke can be very dangerous. When symptoms don't improve fast you better attend a doctor.
In any case, the person overheated must be brought to a cool room. Never leave a person with heatstroke alone. Give a lot of water and electrolyte drinks. Cool off the body with wet towels around the neck, underarms under knees and head, shower him off or use an ice bag. Position feet higher than the head.
There are several signs of overheating people.
Chicken skin without watching horror movies.
A headache without a hangover.
Feeling weak and sleepy out of the ordinary.
Feeling like the whole lunch is gonna come up again.
You feel dizzy like after the rollercoaster but only wanted to get another beer.
And the sweat household is going out of control, either too much or when really bad no sweat at all.
All of these symptoms mean, its time to cool down immediately. Don't try to be a hero, get yourself in an airconditioned room.
---
Visas, the short version
Citizens from almost every country, (there are exceptions, click below), that come to Thailand by air with a valid Passport gets a max. "Tourist Visa" stamp for 30 days at the entry point customs (overland can be only 14 days). For 1900 Baht this can be extended for another 30 days at any immigration office inside the country. Your passport must be valid for at least another six months to get the stamp.
Learn More about Visas, click here
---
The Mobile APP :"Police I lert u"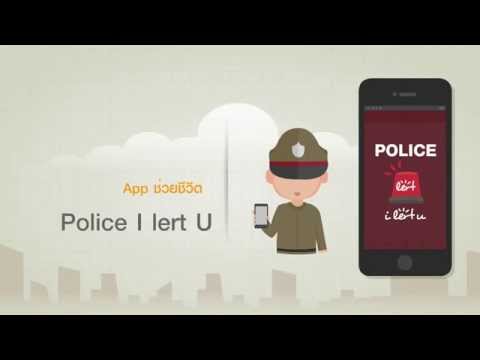 I just heard the Thai police offers an app for emergencies, especially during Songkran.
It is called "police I lert u" and can be downloaded on any phone.
A GPS alert goes out to the closest police station, which helps the police to find you faster when you are in trouble.
---
New Years approaching, drive carefully and don't drink and drive. During the weeks around new years, the streets in Thailand are dangerous.
---
Our unique guided trip to the southern Thailand
---
  
---
Was this of any help to you?
---
Donation
Help the world to be a better place
Dragon Fly Farm's Donation Plan